As the title says. Versatile Quad-PWM driver, capable of running two brushed DC motors, one BLDC or one stepper. Takes input from 4 PWM or 3 PWM logic, which means it could run with pretty much any MCU out there, PWM up to 500kHz. Which means you could experiment and test with them all using only one driver. Even better, since it requires only up to 4PWM, you can pair two of these with one MCU and drive 4 DC brushed motors independently for a 4-wheeled quad-powered platform with independent wheel control, or two brushless.
The driver itself is not new, but this board hasn't seen it in action. Think of it as the Swiss Knife of drivers.
This is just my breakout test board. More to come later.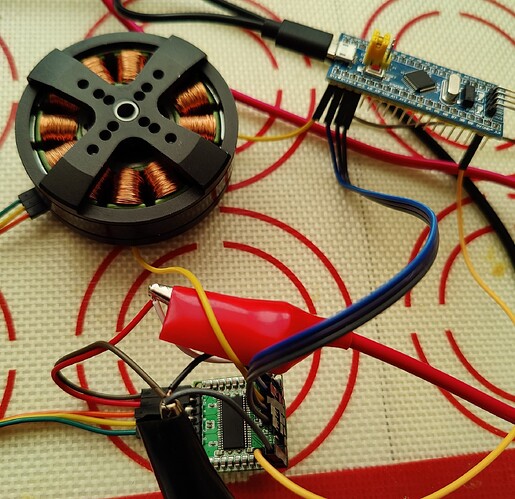 I'm planning to build a small board similar to the Mosquito. Size would be about 25 x 25mm. Got to think of a cool name first. It's all about the name.
Cheers,
Valentine