Hi,
I am using a customized bldc driver board with stm32f103cb.
Driver is TI drv8313PWP, phase Current OPA is INA240A2.
I cloned the project with simplefoc @2.1.1, and I met some current measurement issue, so I updated the simplefoc lib to 2.2.3.
My main.cpp is not changed, but with 2.2.3, I can compile and download, but no PWM output, movement init failed. (even I try to add lib_archive = false, no PWM output).
when I changed to 2.1.1 lib, it works again.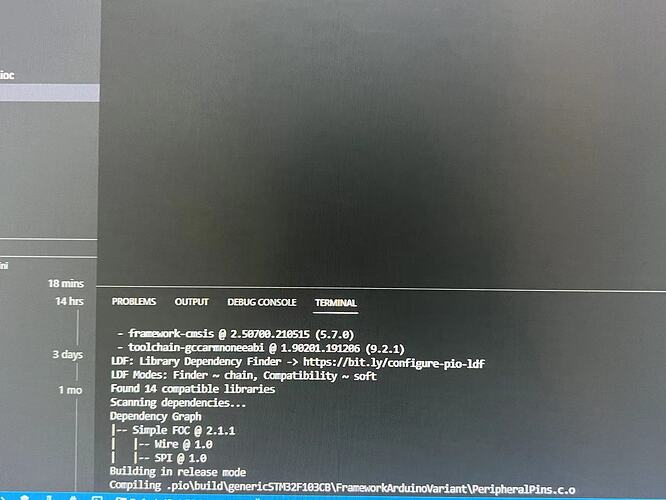 What do you think?