Open loop velocity is running. Still tuning parameters. I think we need current sense to get any kind of speed out of steppers. It's still early in the process, Next step is to calibrate the sensor.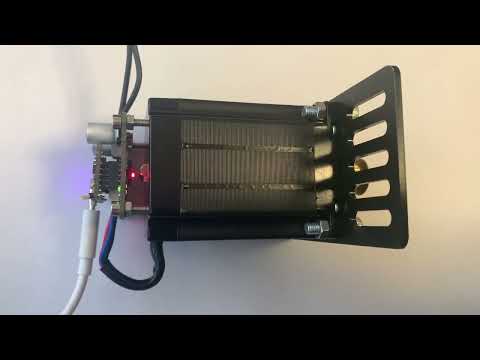 Motor and controller are completely cool.
TODO: zero sensor instead of setting angle offset. The SFOC initFOC gives varying results when determining angle offset.