Hi
I am experimenting with stepper motor and StepperDriver4PWM. I configured stepper in MotionControlType::velocity_openloop. I notice noise from stepper when rotating, so i measured current with oscilloscope: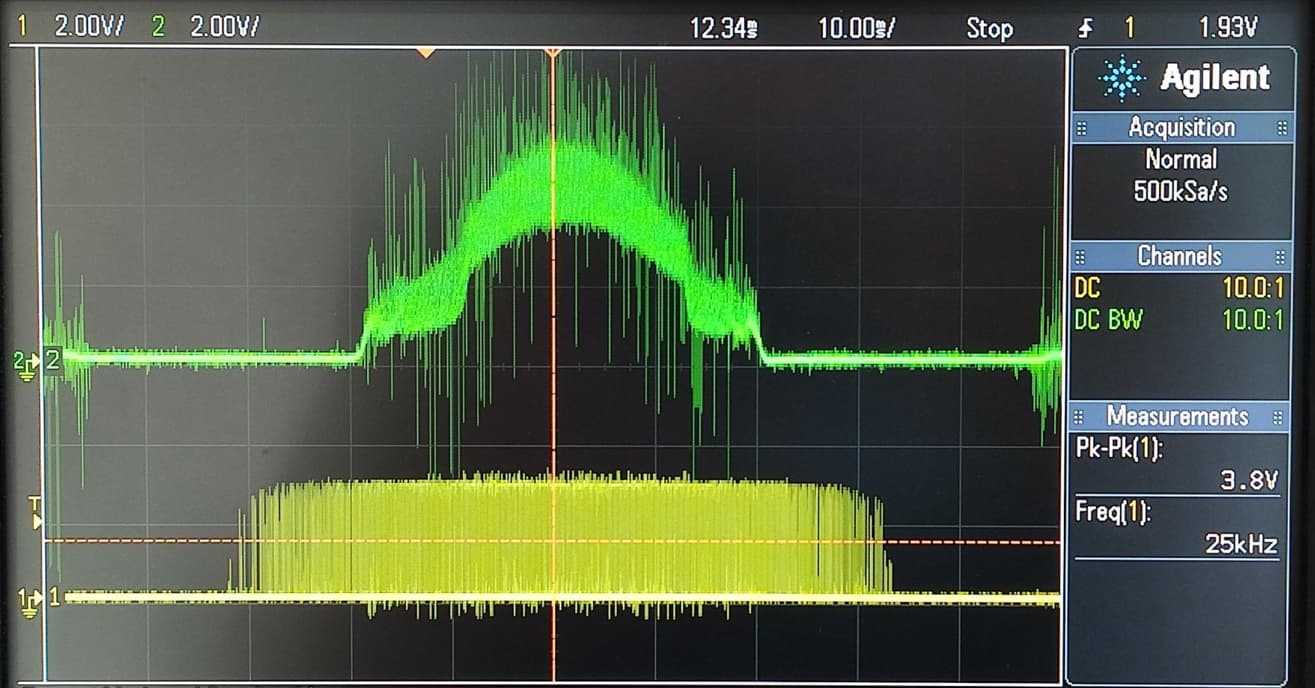 I guess that noise comes from non-sinus form of current.
Why current(green) doesn't start flowing with start of pwm signal(yellow)?
I measured that current start at cca 7% duty cycle and above.
How can i correct for that?
Best regards, Matjaž