Hello everyone. I'm designing a robotic hand and have settled on these chinese RMD-L-4015 bldc motors. The controllers are good. However I would like some more customizability. So I've been wondering if it would be possible to load SimpleFOC onto them. I dont know how exactly to do this so I was hoping for some help.
There isn't a lot of information available of the driver. I believe it's a smt32 based controller. It has a built in encoder and is capable of current based torque control. I have uart access. And it doesnt look like the advertised images on aliexpress. I've included pictures I took of it myself.
Does anone have any suggestions on how to load Ardino on it to run SimpleFOC? Thanks!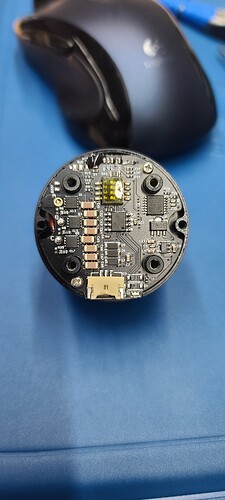 I'm pretty sure this is the actual driver: alibaba link