I have now got a small clarification of when to read the currents in a 3 phase current sensing method using shunt resistor.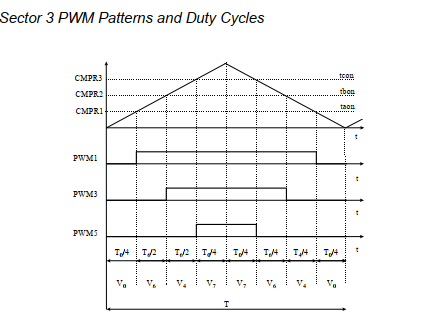 Here all the high legs are ON and hence the low legs are OFF at the center of the ramp. Now for current sensing all the low legs to be ON. So, do we need to sample at the end of the PWM period? Please advise.
But if i see the STM32 user manual


He is sampling at the middle. Please advise.