After being in dialog with representatives of Gates and Optibelt, the design is starting to settle. Since I want the belt to be rugged and able to tolerate rainwater, 8mm pitch is definitely the way to move forward. Ideally the design should work for both Gates (Poly Chain Carbon - Blue Nylon Cloth) and Optibelt (Delta Chain - Red Nylon Cloth). It is hard to se if it is in fact possible to drive the two belts on the same sprocket. I have now switched to 203mm disc, since it enables me to design around the 720mm length belt´s (12mm width) and not the shorter 640mm. This mean a spacer should be used for front forks not build for 203mm direct-mount. By switching to a larger, more appropriate 720mm the teeth count for the driving sprocket can be increased and thereby having more teeth in mesh with belt groves, which in turn increases power rating and reduces wear on the drivetrain.
This disc is just an example and may not be the most affordable option.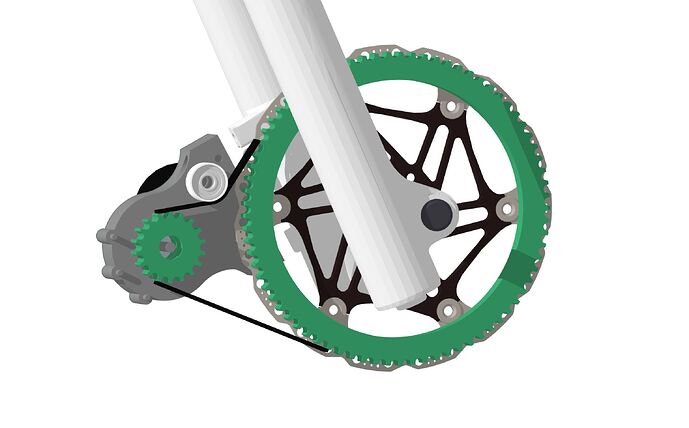 Just received the motors. Got three different kinds. Two 54mm (140kv & 190kv) and one 68mm (140kv).
Looking forward to test these battle-hardened outrunners with the library.