Hey!
I've been trying to setup an AS5048a magnetic encoder with my Teensy 4.0. i've just been trying to run the unmodified magnetic_sensor_spi_example.ino script with the Arduino IDE. So far I've only been able to get a string of zeros (see below).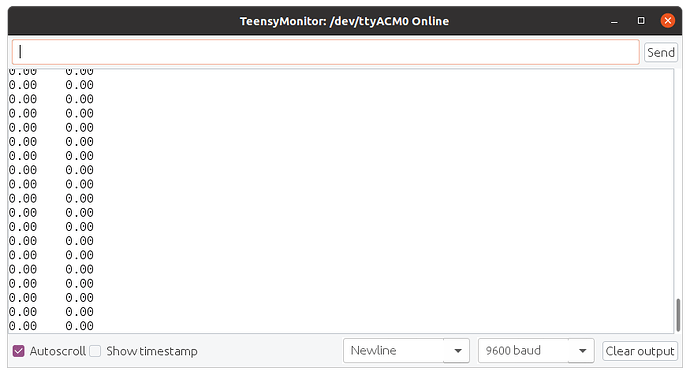 However, this works just fine with an arduino uno.
I'm confident that my wiring is correct (CS->10, MOSI->11, MISO->12, SCK->13). Has anyone else experienced this issue?
All help is appreciated!!!