I've been researching MOSFETs and came across a very interesting design, where the entire MOSFET is clad with metal and part of the drain, which means you could literally solder the tops to a rail.
My test case is aptly named Cannonball. I'm sharing it here, if anyone wants a plug-in 3-phase module, you could use it as a mezzanine on any BLDC board design and save yourself the other layers for signals or whatever. Some soldering required. The cost of one module is about $8, excluding shipping.
Dimensions are 20 x 35 mm. Individual MOSFETs are rated at 300A, however you are limited by the copper to about 50A on the entire board before you smoke the solder.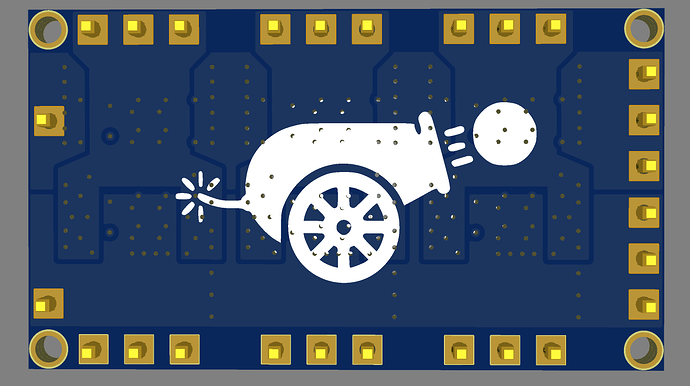 I will fabricate and post results whenever I get the time. Link to design at the bottom.