I am really confused with per unit values used for currents, voltages in FOC programs, this is my understanding please correct me if i am wrong,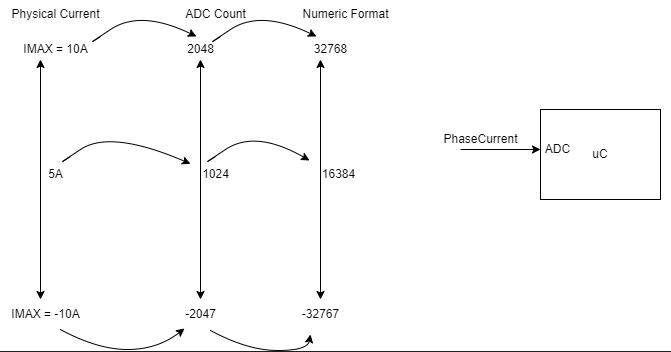 For example i want to calculate the phase current reading
12 Bit ADC, +ve and -ve Currents
Step1: Calculate the maximum current possible for the system used. (10A in this example)
Step2: The maximum is assume 32768 (signed int value).
Step2: Suppose I read 1024 adc count.
Step3: Calculate (1024/2048)*32768 = 16384.
Step4: Use 16384 value for other calculations example clarke transforms etc.
Please advise if i am correct.