I spent very long time with different drivers/settings/configurations with not good results.
I hope to find good results with SimpleFOC to run Hoverboard motors in smooth and good performance.
So, can any one help me to make that, please.
Regarding these two video :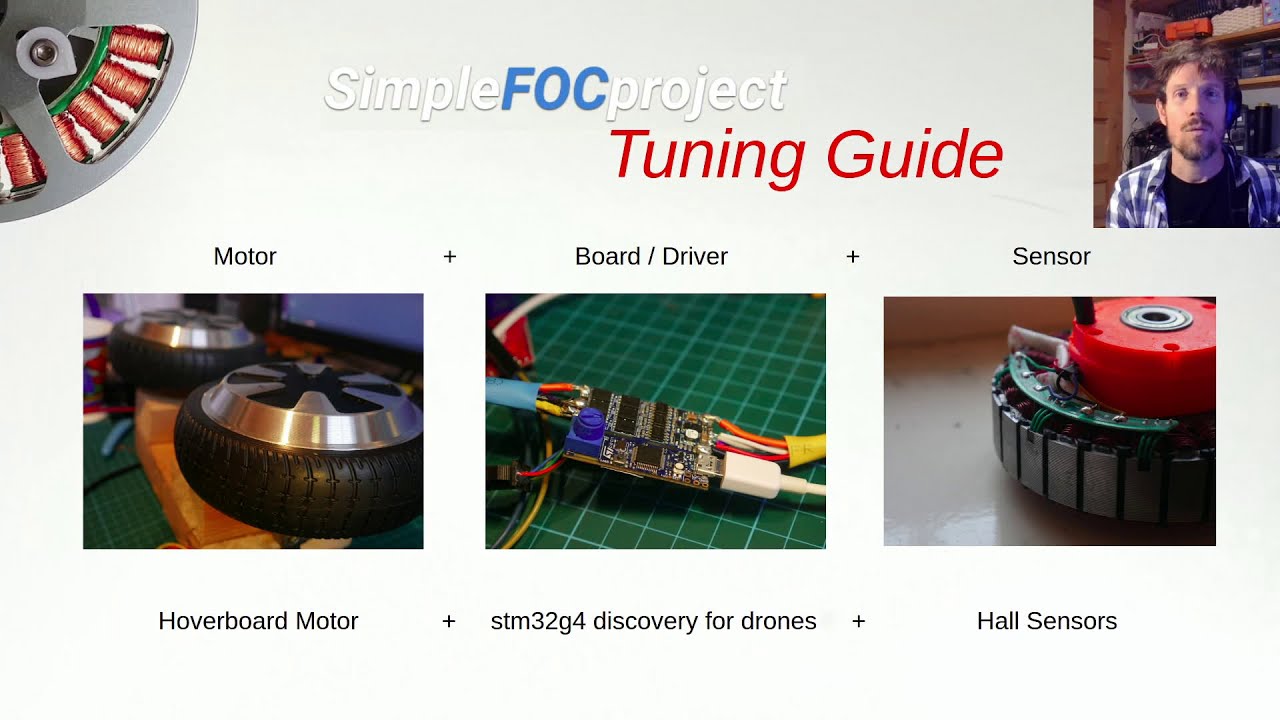 I need the final code if can.
I'll build the drivers by MOSFET, but it good if find same code run direct with Hoverboard main board (i.e. reprogram it by SimpleFOC, that I think SimpleFOC give very good performance),
I hope to find this code by Arduino.
I need to build Robot some how like this:
GitHub - LuSeKa/HoverBot: Self-balancing robot using hoverboard hub motors
by SimpleFOC.
Thanks on advance for any support.
Best regards