Hi All,
I always had this doubt, if the peak power of the motor is 3KW and the operating range of the inverter is 48V - 72V. At what value of phase current i need to set fault in software? According to me the calculations are
Max Input DC current = 3000/48 = 62.5 Amps. What threshold value i have to put for phase current and how to calculate? Please help.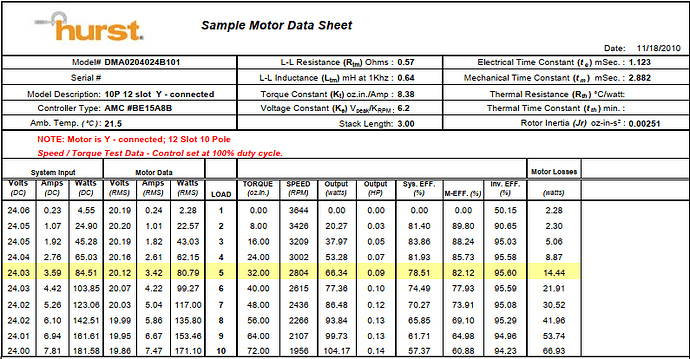 If i refer the motor data sheet, the phase current (Motor data ) is close with DC current (System Input). Is my understanding correct?