Hello,
I have a question whether these motors can work with SimpleFoc and if so what settings would be appropriate.
The encoder is biss-c single turn and I have written a driver for this and outputs correct data.
The motor has DC winding and can be run from 24-48 vdc, it's low resistance motors as well.
The specification of two motor types below: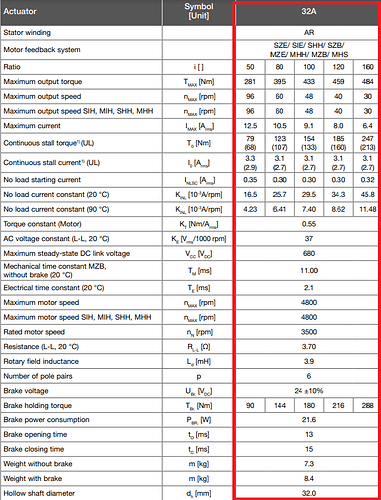 Best Regards!