Posting my high-power integrated BLDC development board. Got it down to about $30/board.
If anyone is interested, I'd be grateful for reviews/comments. Any input is appreciated. Yes, I know there are some issues with this driver, however, I need low PWM, so it's OK for my purpose.
I've made the schematics public. I am still testing the other board, but once I am done, in two weeks I will order this one. As said, please let me know if you have any input/feedback. I managed to squeeze it on a 5x5cm board, about the size of a matchbox.
https://oshwlab.com/cost.co/bldc_ifxbtn_g030_mini_copy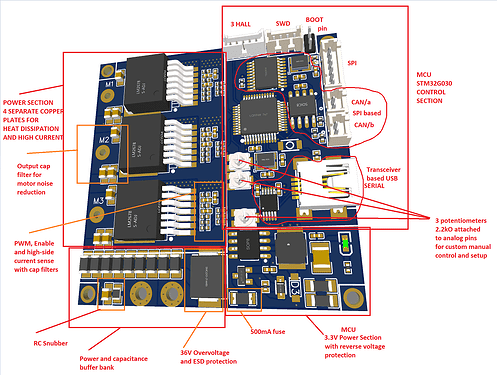 Thanks,
Valentine