In the future I want to build one of the cheapest wheel legged robot, something like tencent ollie or diablo
I want to use mostly hoverboard parts, I have access to:
Dual controllers
Single controllers (with IMU)
Daughter boards (with IMU)
Hoverboard motors that have a good torque to price ratio
I usually get used/defective hoverboards for 10e each.
For this, I will need to get the following to work with simpleFOC on hoverboard controllers:
I2C commander for driving the different controllers from a master controller
I thought about using AS5600 encoders as it's cheap and I don't need speed. I need to be able to use separate I2C for encoders and communication as those encoders have a non programmable/single address. If the hall sensors pins can be set for I2C, I could use this approach and use no additional cable.
I am not good at building stuff so I bought 2020 aluminum profiles and parts (like this or this) that I could use as simple building blocks.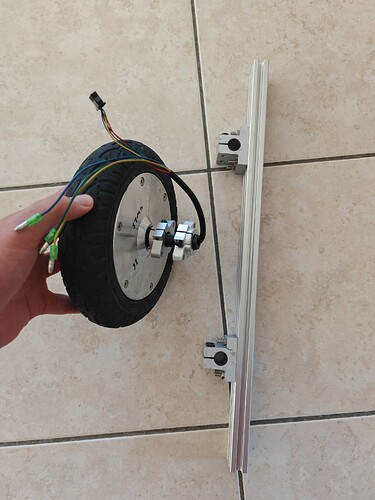 This will take a lot of time…
Wish me good luck