These are the controller parameters i have seen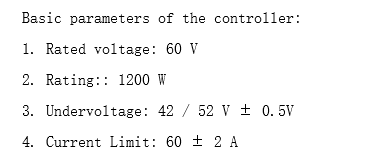 i am trying hard to find out how current limit of 60A ± 2A is arrived.
1st question: When current limit is referred i always assume it at the inverter output or the AC side. Am i correct?
2nd Question: 60A is arrived like the minimum battery voltage is 42V, Wattage is 1200. Hence the maximum current is
Current limit = 1200 / 42 = 28.57 A is what i could get. Please help me how 60A is arrived?