Hi all,
I am using an AD8206 current sensor with a 0.03-ohm shunt resistor to measure the in-line current. I have a DRV 8302 board and I am using an ESP-32 microcontroller.
I am running the motor in the torque control (voltage), the motor turns fine but the current detected by the sensor is not the same as from the power supply as shown below.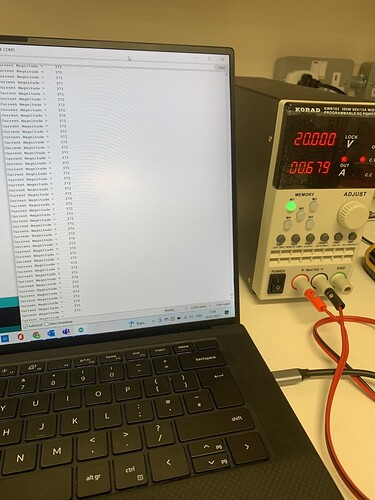 Also, when I run the motor at higher torque, the power supply shows a current value of 1 amp but the current sensor shows 330 milli amp.
Kindly, if anyone can tell me what I am doing wrong.
Regards,
Moid