Hi all, im trying to use the SimpleFOCStudio tool, but I I cannot see it working.
im running in OS X Bigsur using an esp32 and vscode.
im able to connect it and the enable device seems to actively flowing or stopping the current into the motor, but I cannot see any plot, any message in the command line.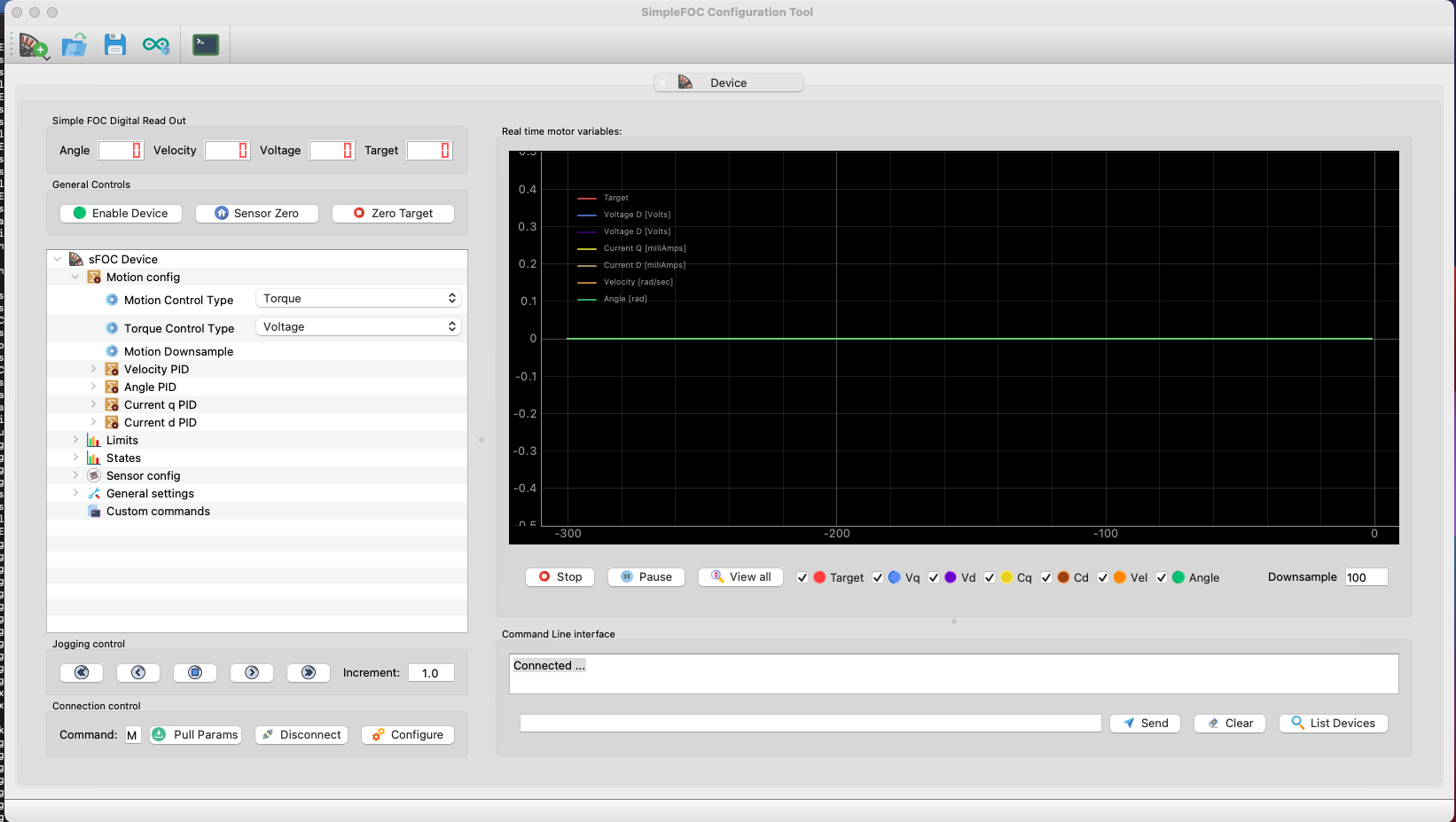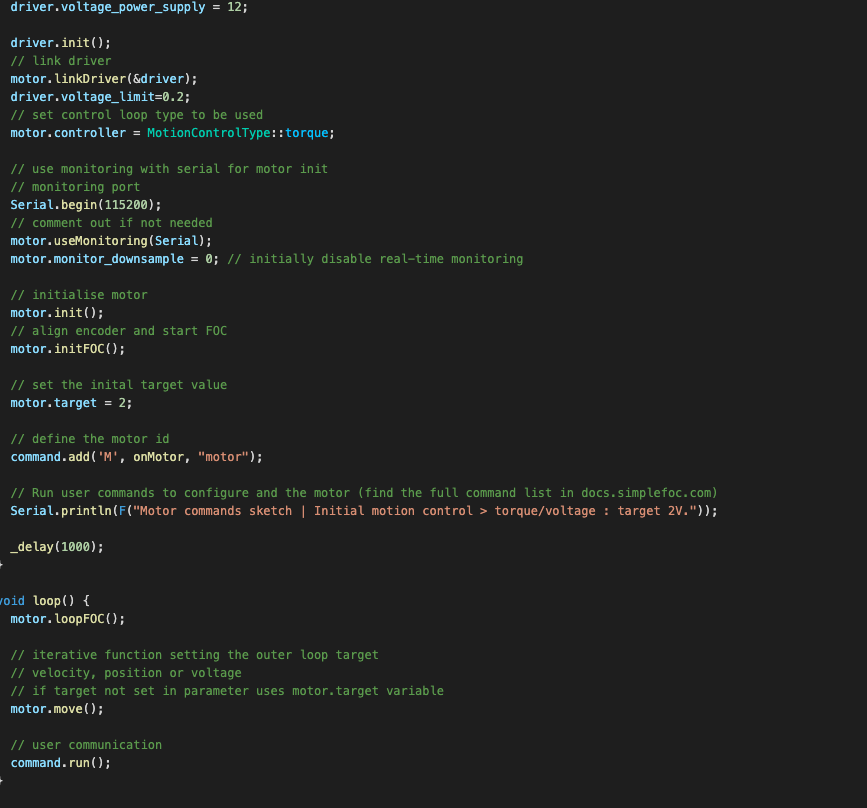 is my setup correct to work with the commander?