Hi everyone, I want to share a quadruped project using simplefoc driver, the goal of the project is to develop low-cost torque-controllable quadruped hardware.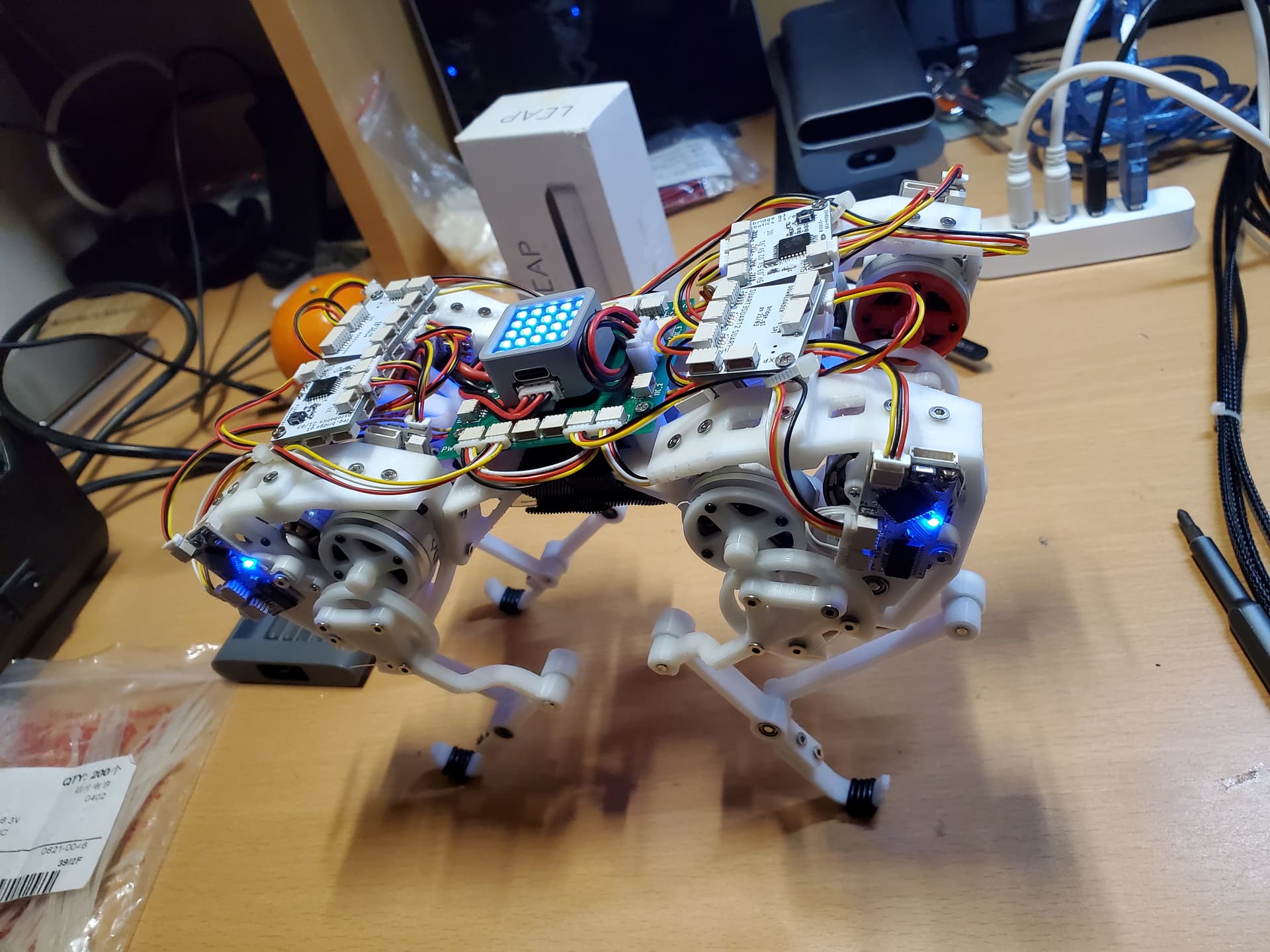 Though many open-source quadruped solutions already provide robust and ready-to-use hardware. Such as mini cheetah, doggo, and solo. The prices of the hardware are generally > $1000 with overall body lengths around 40cm. In this project, we want to make a desktop quad hardware with a body length of around 15cm. The actuators of the quad bai tiny should be torque-controllable, considering most dynamic locomotion controllers require that.
The development process can be decoupled into serval tasks.
Develop a back-drivable actuator module.
Develop a torque-controllable motor driver for the actuator.
Design a minimal leg mechanic
Embedded controller with power electronic
Here are some demos of the ongoing project.
The motor driver uses atmega328p.

This driver didn't come with a current sensor so It's not truly torque-controllable. I'm working on a new one with an stm32 chip (with CAN support), which should provide higher usable control bandwidth.