HI SimpleFOC Community,
As we all are aware that there is a shortage of IC. Looking at the currently available power driving IC. I designed this BLDC driving circuit based on MPS 6530 and ESP-32. The IC has a built-in short circuit and over-current protection. Overall I was able to run SimpleFOC on it by controller 2 BLDC motor 52 W with a single ESP-32. as shown: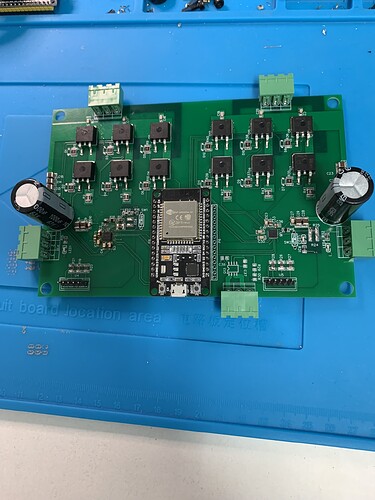 Currently, controlled in voltage mode but as the new version supports the low side current sensing. WIll update my design and will add current sensing to it. Overall it works fine once I am done with all tests, I will share the schematics.
Thanks