Hi,
It might be a long shot, but I'm looking for a specific BLDC motor from Yuneec. There was plenty of them 1-2 years ago on ebay/ali sold as '5222 brushless gimbal motors' and now there's none…
I bought a bunch of them, but I burned one and I need it to finish my project


It's outer dimensions are 52mm x 22mm. And it looks like this: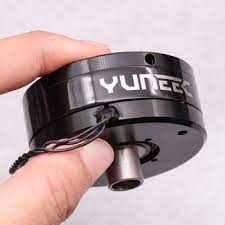 If anyone has a spare one and wills to sell it to me, please, let me know. Also if you know any source of them.
Otherwise I'll have to rewind it…
Best,
Tomasz