I'm going through the IHSV57 PCB and I've found a spot which is a bit unclear to me. Maybe someone has an idea what this part should be about. I think it's some kind of filter - but for what?
The central component there is labelled as "CEQ" it seems to output 15V on one pin and around 14.5V on the other one. Does anyone have an idea what that should be?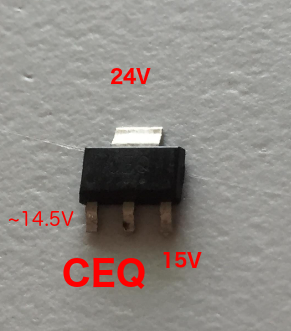 200 ohm resistor to VIN (24-48V … officially 48V well … 36V I'd say according to the component ratings)
Around C15 / C13 there are only caps (that's a large Ground area only)
the capacitor does not have any further routing.