Hey all, first of all congratulations for the great project and the vibrant community!
I am in the process of redesigning a system for a dance performance in which I previously used a DC motor that had a few problems (overheating mostly), and I got blown away from the possibility of using SimpleFOC.
But this is a bit outside my comfort zone and I would like some help from you.
I need to make a system in which there is a performer pulling a thread (wound on a reel), and the motor must pull the thread in the opposite direction. The motor should pull with some force, but not insanely (I have used a 6.8W DC motor for this and it was ok). The point is to keep tension on the line, and to wind up the thread when the performer goes towards the reel.
Here an image that explains it.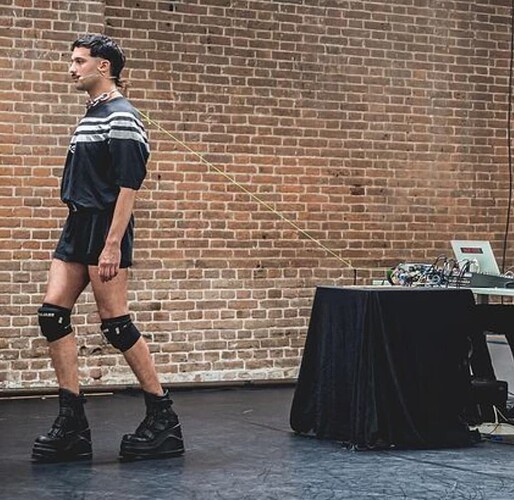 Based on what I got from SimpleFOC I will need the "Position Control" mode. So that the thread tries to go back to its starting position.
The question is: what combination of microcontroller+driver+motor fits best?
To complicate things even further I would need to make 5 of these, for five performers. And the data about the position needs to be sent to a controlling computer.
In the previous version I used an encoder connected to the reel and an ESP32.
I found the Dagor solution and that looks interesting, but I don't know if it is easily sourceable at the moment. I live in the Netherlands, don't know if there is anyone in the vicinity that has experience in the availability of parts.
Since it is quite challenging I can and want to offer money if anyone wants to guide me through the selection of components and the architecture design.
Thanks and I hope to hear soon!