Hi All,
I've started playing around with a BLDC motor that I have laying around and am doing the following:
Hardware:
Arduin Uno + SimpleFocShield v2.
Steps:
I run the example: voltage_control
In void_loop i've added: Serial.println(encoder.getVelocity()) and changed the function slightly to show 'pulse_per_second' to rule out if it had to do with cpr/ppr mismatch.
I've also added my scope to the AB signals of the encoder.
Outcome:
Ony my serial monitor the pulse_per_second → ~16500-18500 pulse/s
On my scope I see a period of 160 us → 4pulses/160us = 25000 pulse/s
This is a geared motor and if I measure the revolution time of my output shaft, the calculation of the scope is correct. Any idea's where the issue could lie? Is the Arduino Uno not fast enough?
Edit: my calcs / scope reading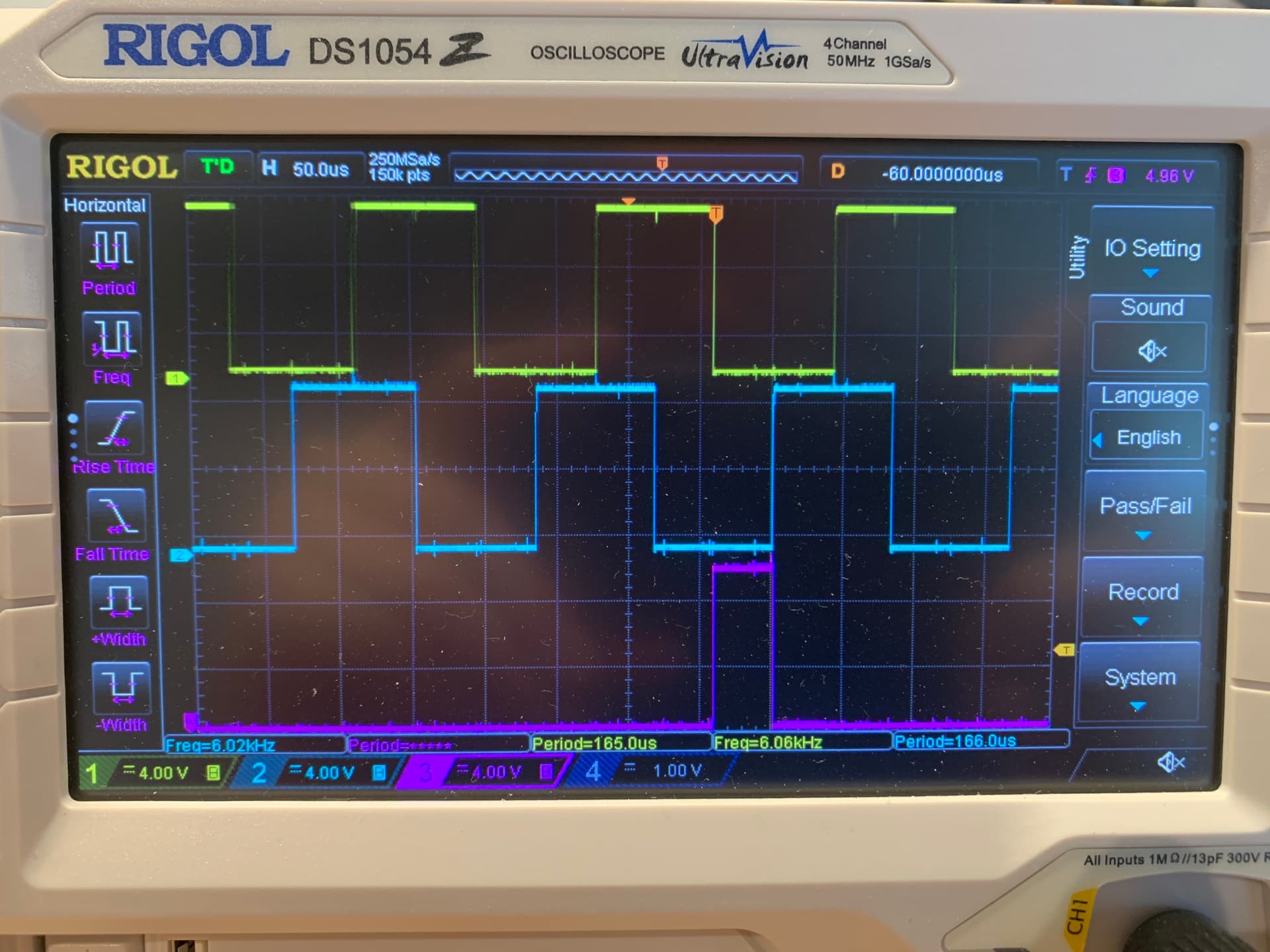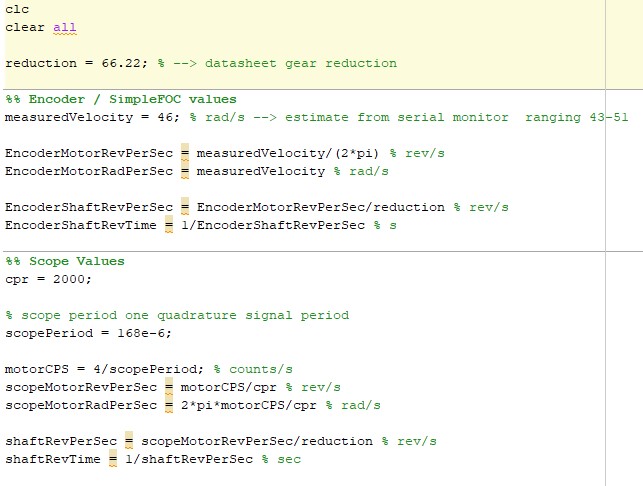 Regards,
Jeroen