I shrunk down my DRV8316 controller.
This 36mmx50mm board is designed for 28xx sized motors.
My idea was having pin headers to attach a "daughter board" on the back that could have different sensor modules (say if you can't find any stock of the original one anymore).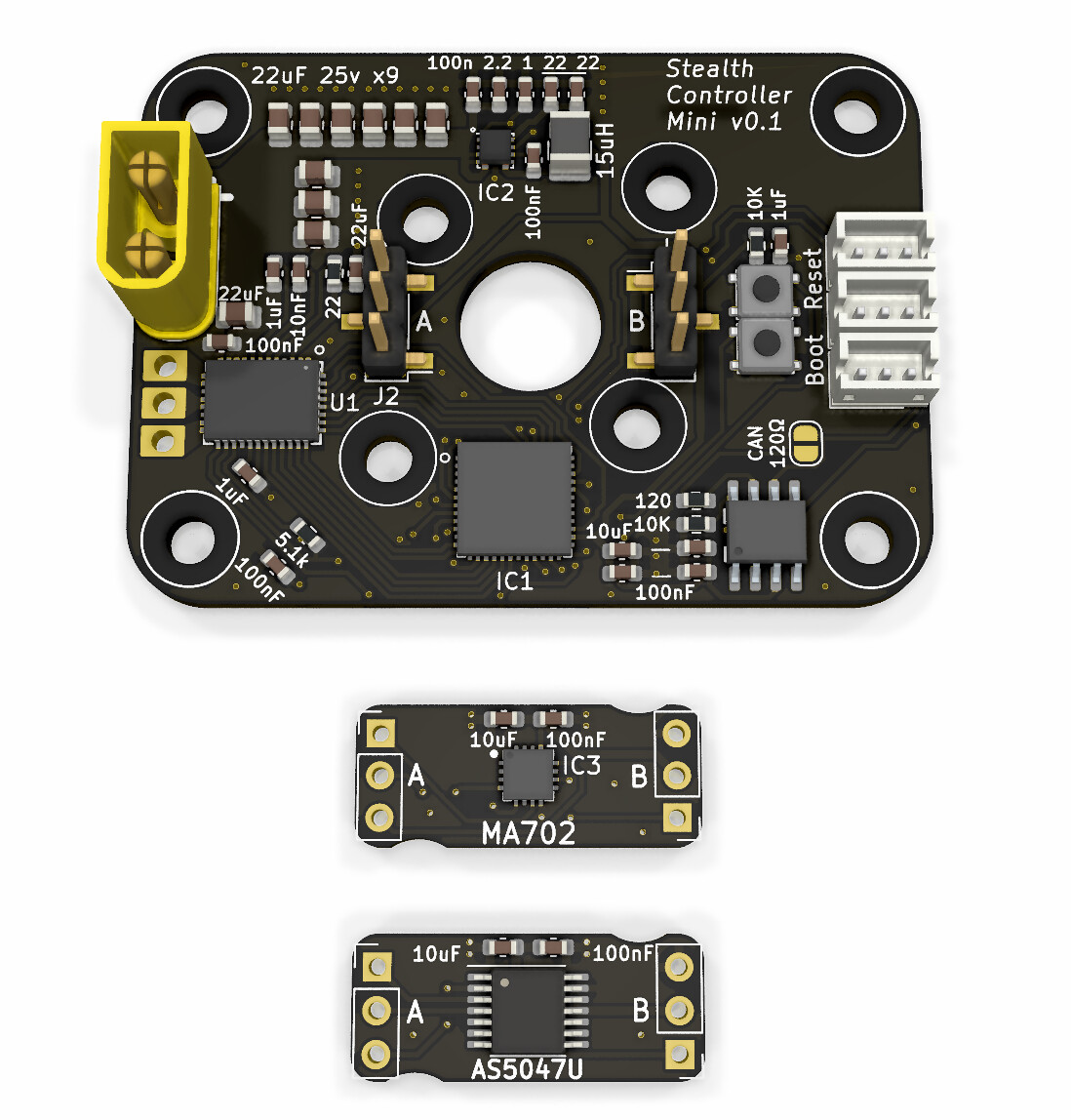 The schematic otherwise is exactly the same as the larger sized board.
I've assembled the first board, (RPi for scale - also the motor is a 2806).
It's a 2 layer PCB with 2oz copper.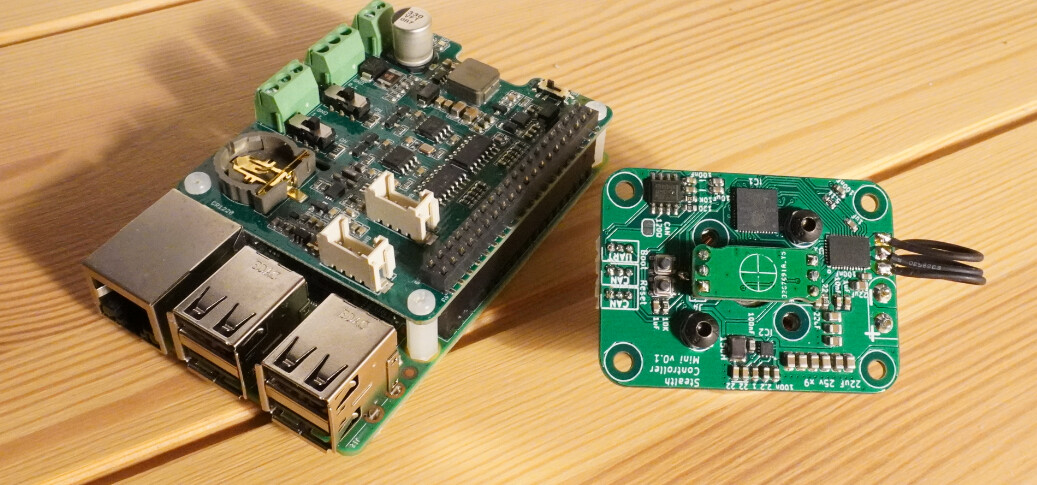 Side profile - I need some shorter screws.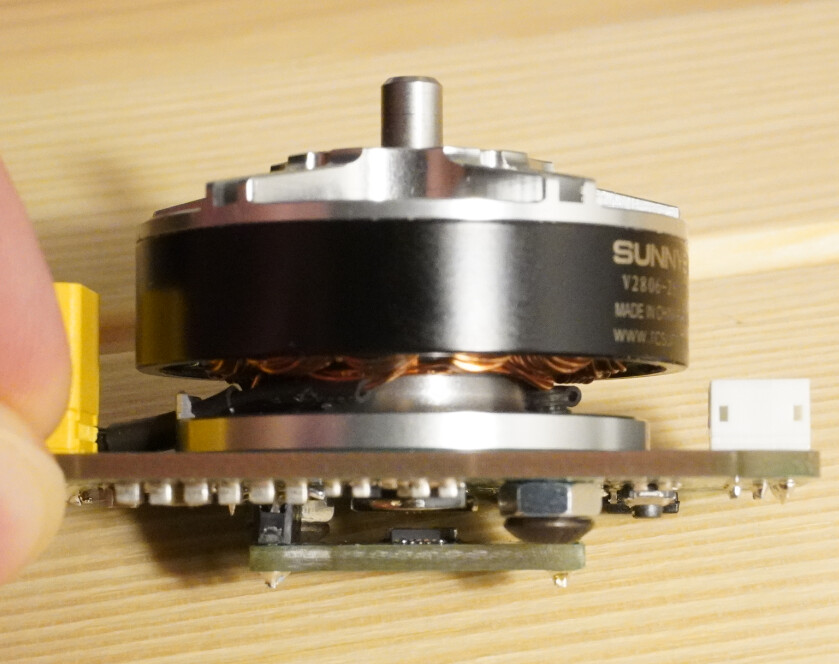 My thoughts so far:
It's a little harder to assemble - hand soldering the smd pin headers is the trickiest part. Maybe I could try with the hot air gun.
I'll probably need some extra insulation between the motor and the board - just the solder mask is probably not enough when the motor is in use.