The heat from the LEDs can either be vented upwards, or if the lamp shade is opened up in the ends, and the top air_outlet is closed, then pointed down/sideways over and out.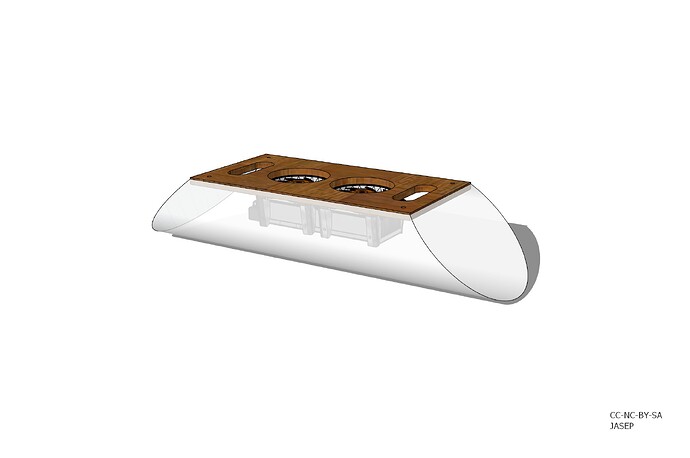 Room for 200W PSU if top_air vent is only in one end.
This, the small version is around 75cm wide. Probably dining table lighting dimensions.