Hey, has anyone noted the new DRV8316 ?
https://www.ti.com/product/DRV8316
It is an integrated driver, handling 3A continuous or 8A peaks.
It supports 3-PWM, 6-PWM, and has setup via SPI interface.
It has built-in current sensing (they use the MOSFETs' RDSon as sense resistors, how cool is that?) on all 3 phases.
It does current limiting via built-in comparator, and reports various state and error infos via it's SPI interface.
It has a built-in 200mA buck-converter, so needs only VS supply, and could provide 3.3V to its controller
And its pinout is pretty user-friendly, here's a two-layer layout (all components on top side) that (I hope) should work: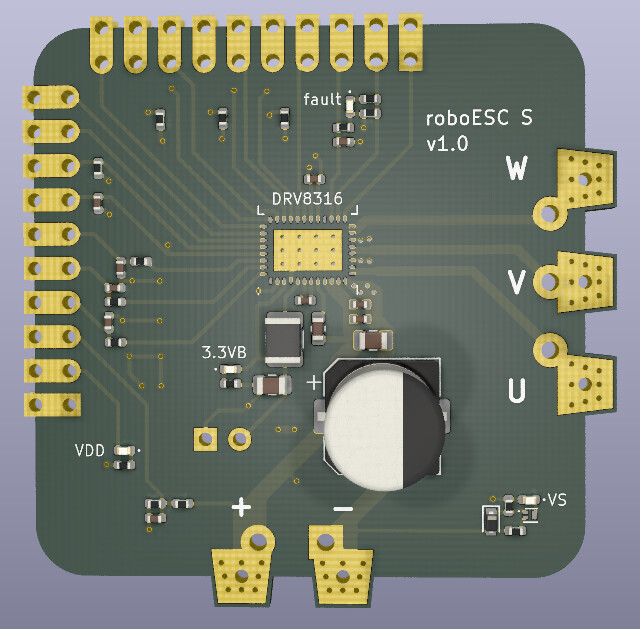 I think I might have a new favourite driver, if it works as expected…
I've ordered the Eval-Module, it's in the mail, and I'll report back once I've tried it.