Hi guys, I encountered a problem that as5600's data jump back when I rotate my motor fast by hand.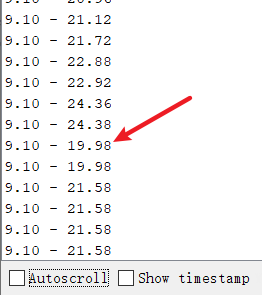 If i rotate motors continuously by hand, the data would jump back all the time. but if i rotate motors slowly, it would not happen.

My main control is ESP32, and I have run the open loop test and close loop test, both they were ok(yes, voltage control close loop is ok). i use two I2Cs connecting to AS5600s, use dual bus example.
At first i suspected that my pull up resistors' value are high, and i change the speed of I2c to 100K, and sitll not OK. i checked the rising edge of SCL and SDA with OSC, it's about 650ns, and didn't exceed 1000ns.

Is the cable for AS5600 too long?
Is there anyone has ever met that before? Even though I can run the close loop, but I still want to figure it out~