Hey guys,
I have 7 of the SimpleFOCShields v3.3 designed in november 2020 (11/20) that have had a small hardware issue.
I have 7 of these boards with this problem that are completely new and I'd like to give them away to those interested in using them. The fix is very very simple as described in the post above and I'll make it for you. So the boards are fully functional but they hava a small jumper in between one of the L6234 pins and the ground.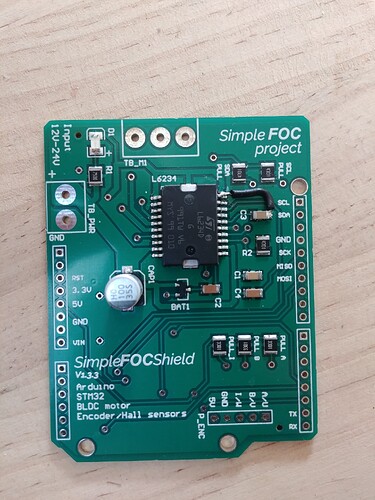 Don't hesitate to let me know (send me a DM) if you're interested.
Cheers,
Antun