VESC hardware support is coming to SimpleFOC!
If you count clones and spinoffs, there are about 20 different VESC hardware options out there but their pinouts are similar and all use stm32f405 chips. They are all based off Benjamin Vedders designs (v4.12 + v6.4). I'm looking at the venerable 4.1.2 version which can do about 1kW, but there are bigger boards that can do ~10kW!!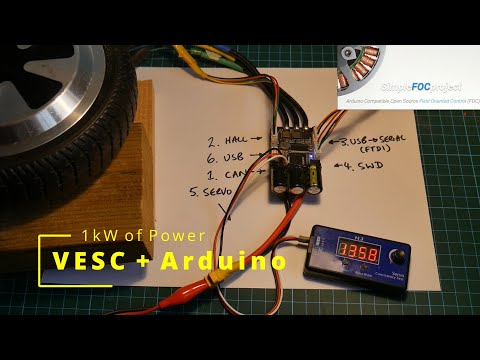 Here is an attempt at describing the peripherals that you might be able to use on this board. Most of these are untested by me: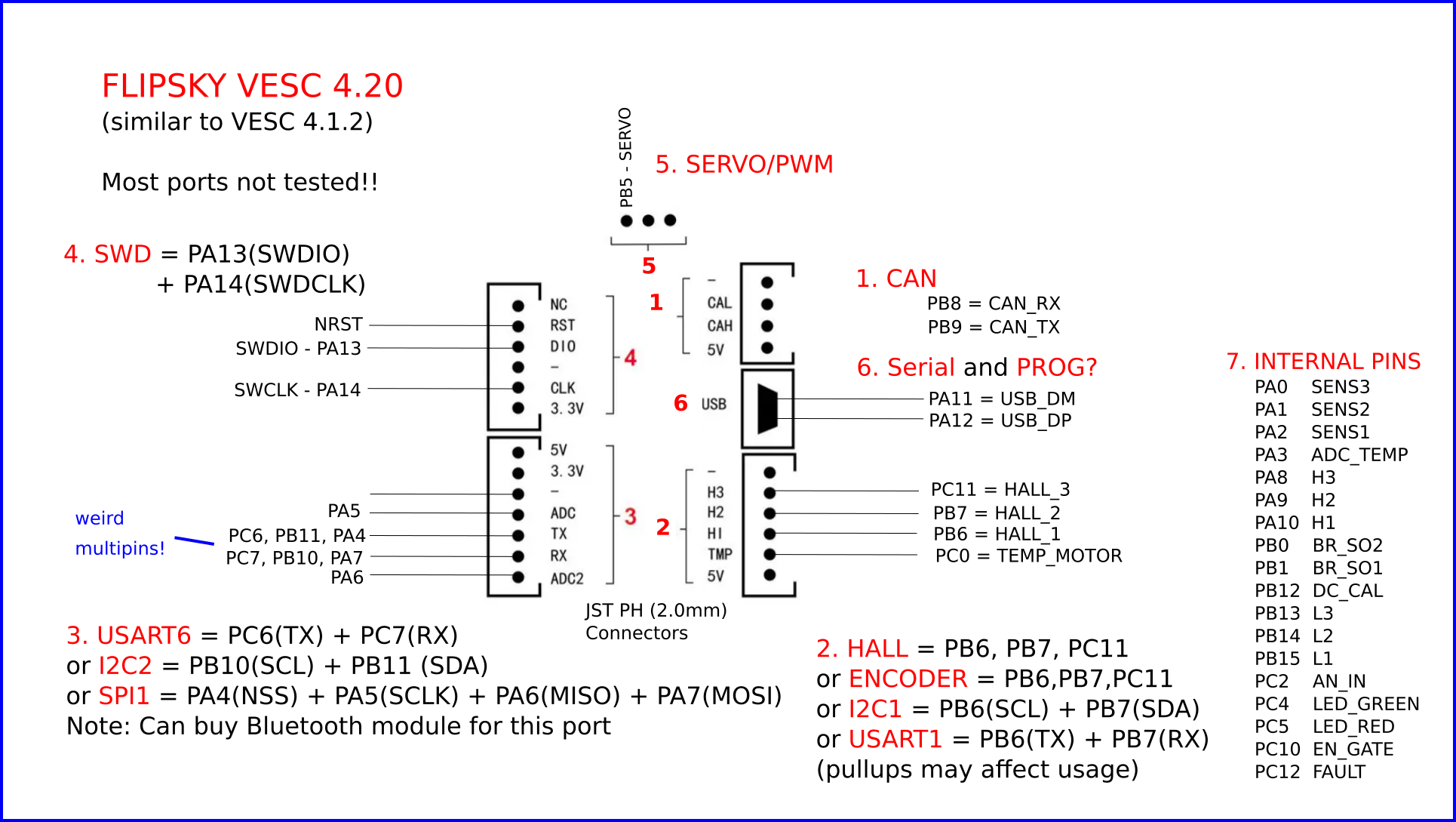 I'll post on this thread when I get new stuff working (e.g. can, i2c, spi, usb, current sensing)
I'm diverting my efforts from b-g431b-esc! (aka drone kit) to this board type and have already ordered a dual board!
Be aware that newer boards have drv8301 (instead of drv8302) so will need additional SPI config before they will work.