Dear all
What do you think about this pinmap for a "STANDARD/Modular" eMTB powerstage. Imagine the Portenta H7 on top. Is something missing?
Im trying to find some good base dimensions and will release those to GiTHUB once aligned.
Those two circular connectors are for Brake Resistor control.
Current sensors will be onboard the powerstage, so ANA_OUT is sensor analog output. This can either be from a HALL_Current sensor or via shunt/amplifier sensor.
The 1.3mm x 3mm copper busbar can carry around 75 amp´s and has a resistance of 0.3mOhm, plus the outer layer copper (105um) with a resistance of around 1.5mOhm. The outer layer trace, alone, can carry around 25amp´s.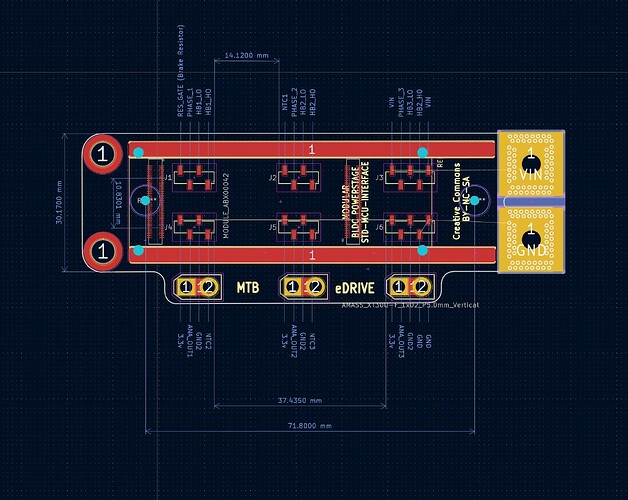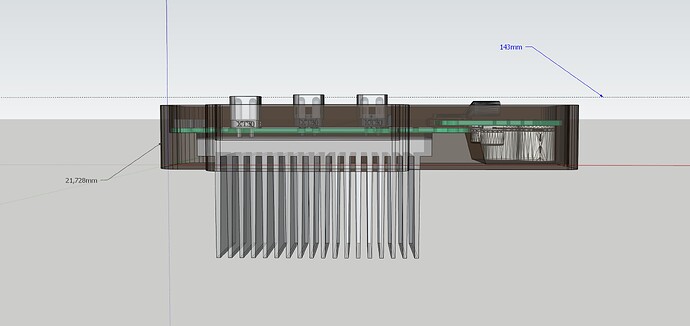 Thoughts on STM32H747 dual core (Portenta H7)
Being able to run all communication from the low MHz core, free´s up the higher clocked core for full commutation focus. Maybe its possible to run RTOS on the low_clocked core and FOC on the high_clocked core?