Hey guys,
SimpleFOCShield v2.0 is finally out. I am pretty happy with the results both on Arduino UNO and Nucleo boards. Even though stm32 have much better performance true foc is possible using the Arduino UNO as well.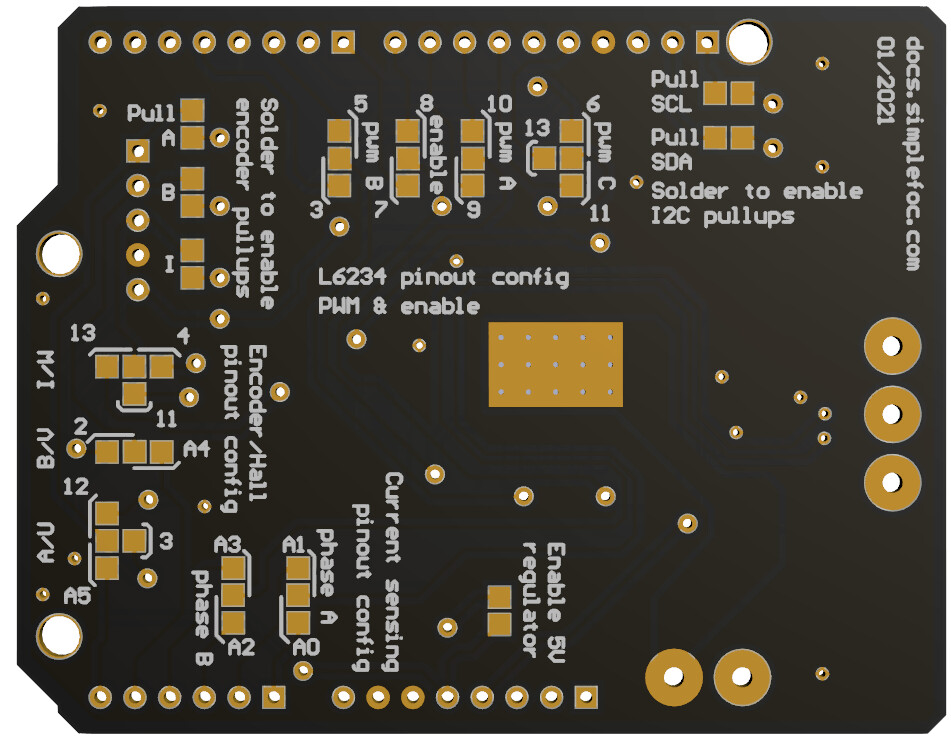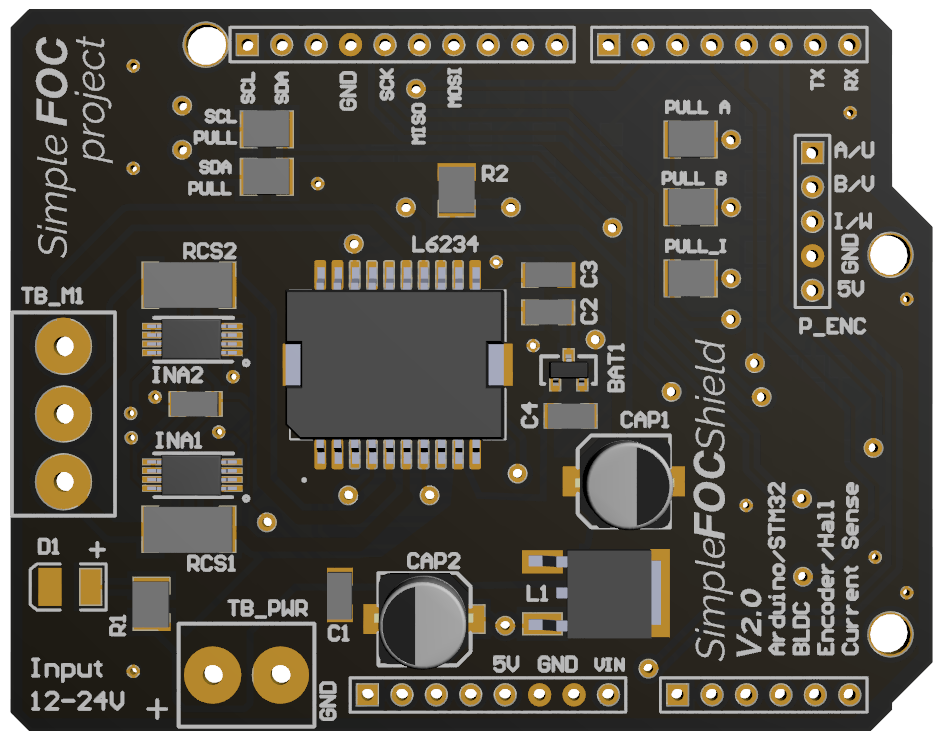 Features
Low-cost: Price of €15 - Check the pricing
In-line current sensing: Up to 3Amps bidirectional
Integrated 5V regulator: Enable/disable by soldering pads
Max power 120W - max current 5A, power-supply 12-24V

Designed for Gimbal motors with the internal resistance >10 Ωs.

Stackable: running 2 motors in the same time
Encoder/Hall sensors interface: Integrated 3.3kΩ pullups (configurable)
I2C interface: Integrated 4.7kΩ pullups (configurable)
Configurable pinout: Hardware configuration - soldering connections
Arduino headers: Arduino UNO, Arduino MEGA, STM32 Nucleo boards…
Open Source: Fully available fabrication files - how to make it yourself
Plug & play: In combination with Arduino SimpleFOClibrary - github
You can find the new board in the git repo:

I've made a quick video today just as a quick demo of real foc using the shield:

Also I've made a video to show the process of ordering the shield from JLCPCB.

If you prefer to buy the fully assembled and tested version the SimpleFOCShieldv2.0 boards will be available soon in the shop.