Wow, a whole day without a new post on the board. Getting bored.
It's mosquito season here in California, the recent rain brought up the larvae and they just started hatching. This, and me very recently finding a really cheap Chinese knockoff of DRV8313 on JLC, which is in stock, inspired me to create a small board, which may or may not work but was fun to do.
Board is fully integrated G031 with the DRV8313 knockoff, size 20mm x 20mm.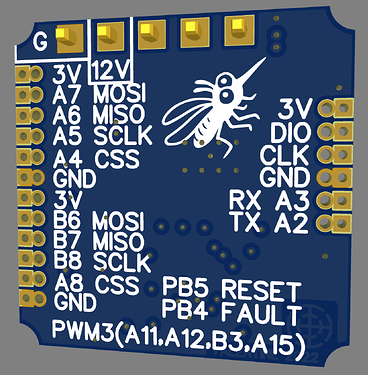 Cheers,
Valentine