hello everyone
i'm using AS5045 magnetic sensor which has only got pwm to communicate(No SPI). i used the example in the library "find_raw_min_max" in utils->sensor tes-> magnetic->pwm and started finding min and max
as i usually get 16-4008, i also get all these combinations: (12 & 16) for min & (4004 or 4008 or 40012 or 4016 or 4020) for max
and with any of these numbers in combination, i still have jumps in y raw readings. jumps are about (0-8) which leads to a change in 0.01 place of angle!
the foc library for controlling motor is working fine(there may be some inefficiencies due to these jumps) and i don't have problems in running motor itself
but rather i'm using motor speed in my control loop and it causes major problem there!
because of those jumps in my raw readings, i get a large velocities like 6 rad/s!
is there anything i can do?
here are some pics of the datas: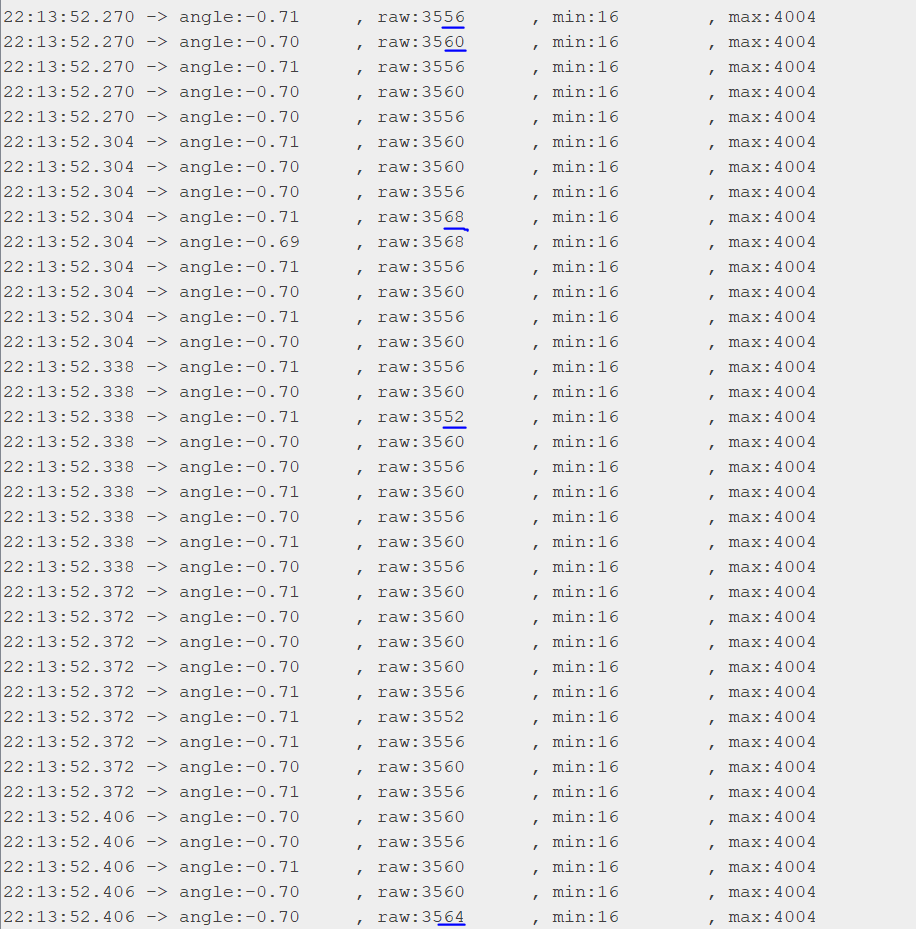 here the motor is stationary.