Hi guys~ I am testing my new made magnet sensor board, which based on MA730. it works now through SPI port, but the angle data always jump from 3.14 to 0, just one cycle range.
Is there any other set up that i missed in the code? i use the example in lib.
by the way, my controller uses esp32.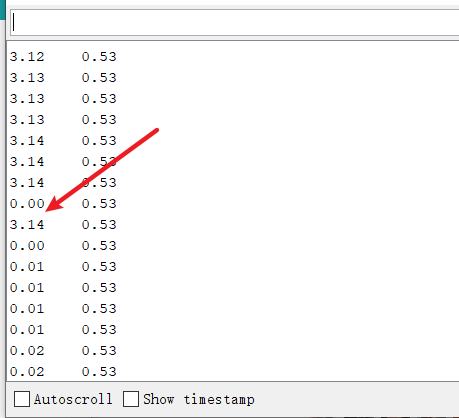 #include <SimpleFOC.h>

MagneticSensorSPI sensor1 = MagneticSensorSPI(MA730_SPI, 17);
MagneticSensorSPI sensor2 = MagneticSensorSPI(MA730_SPI, 5);


void setup() {
  // monitoring port
  Serial.begin(115200);

  // initialise magnetic sensor hardware
  sensor1.init();
  sensor2.init();

  Serial.println("Sensor ready");
  _delay(1000);
}

void loop() {
  // display the angle and the angular velocity to the terminal
  Serial.print(sensor1.getAngle());
  Serial.print("\t");
  //Serial.println(sensor.getVelocity());
  Serial.println(sensor2.getAngle());
}